Your web browser is no longer supported. To improve your experience update it here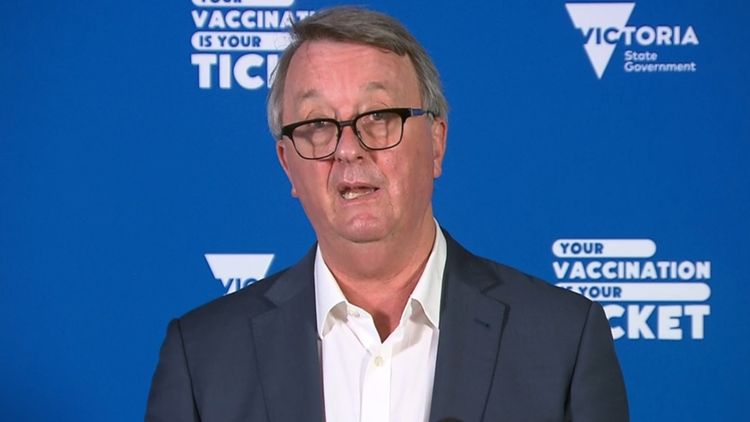 live feed
NSW Premier Dominic Perrottet is keen to get cruising restarted after more than 18 months of the popular holiday being banned, while the Federal Government has said there's "no reason" why they can't resume this summer.
Mr Perrottet said he is "in discussions right now with the Federal Government", in the first indication a move could soon be made after months of campaigning by the industry.
"I know they are passionate about it and the Prime Minister had spoken to the former premier Gladys Berejiklian around getting cruising back on track," he said.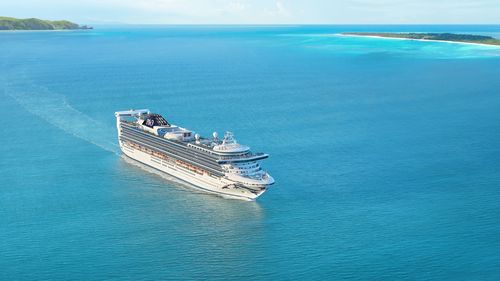 When questioned about NSW's announcement on scrapping quarantine rules for vaccinated overseas travellers, Mr Foley said "good on New South Wales".
Mr Foley said vaccinated overseas travellers could in theory come to Victoria via New South Wales, if they had a permit under the new border rules.
"They will have to comply with the permit systems that apply in the Victorian circumstances," he said.
"Victoria is signed up to the National Cabinet plan for the reopening of international borders.
"We are participating in the trial of home-based quarantine as part of that arrangement and that is what with will do.
"Our hotel quarantine system continues to be in place, it continues to deliver on the caps for the international returnees."
Victoria's 2179 new COVID-19 cases are spread across more than a thousand households, with COVID-19 Commander Jeroen Weimar describing the figures as "worrying".
"With the high attack of the Delta strain of coronavirus within households, we expect to see more numbers coming out of the new households over the coming days and weeks," he said.
"These are worrying numbers."
Cases were detected in the following regions: 585 cases in Melbourne's north, 669 cases in Melbourne's west, 616 cases in Melbourne's south-east, 100 cases in Melbourne's east and 193 cases in regional Victoria.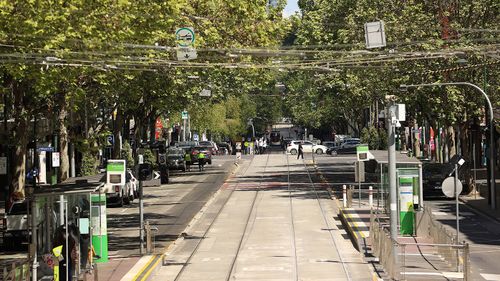 Queensland Minister for Health Yvette D'Ath said the decision for NSW to open borders to international travellers means vaccination is even more critical for all Queenslanders.
"If you get your vaccination today, that is going to be five to six weeks before you are fully covered by that vaccine," Ms D'Ath said.
Ms D'Ath said the decision by NSW wasn't discussed in the most recent National Cabinet and the Queensland Government couldn't advise on their roadmap out of lockdown until vaccination numbers went up.
"We can't talk about the plan forward and opening up if Queensland aren't coming out and getting vaccinated in big numbers."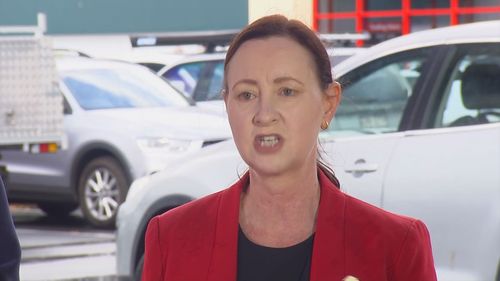 Victoria has eased its border restrictions with New South Wales, with fully vaccinated travellers entering from red zones no longer needing to quarantine for 14 days.
Vaccinated travellers who enter Victoria must return a negative test result no more than 72 hours before entry.
Once they enter, they must get tested and isolate until they return a negative test result.
However, people who are not fully vaccinated - including those with medical exemptions - must quarantine for 14 days upon arrival, as well as get tested before entering the state.
Previously, people returning from red zones had to be Victorian residents.
Fully vaccinated people coming from orange zones will no longer be required to get tested and isolate until they receive a negative result.
The new border measures come into place at 11.59pm on October 19.
Lockdown has been extended for another week in the regional Victorian city of Mildura.
Mr Foley said cases have grown in the region and another seven days of restrictions were required due to the complexity of the outbreak.
"We have had another 34 cases in Mildura today, which is higher than any other area in regional Victoria," he said.
The lockdown is now due to end on midnight next Friday, October 22.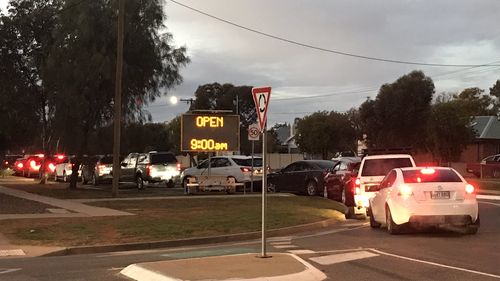 © Nine Digital Pty Ltd 2021
CONTACT US