Your web browser is no longer supported. To improve your experience update it here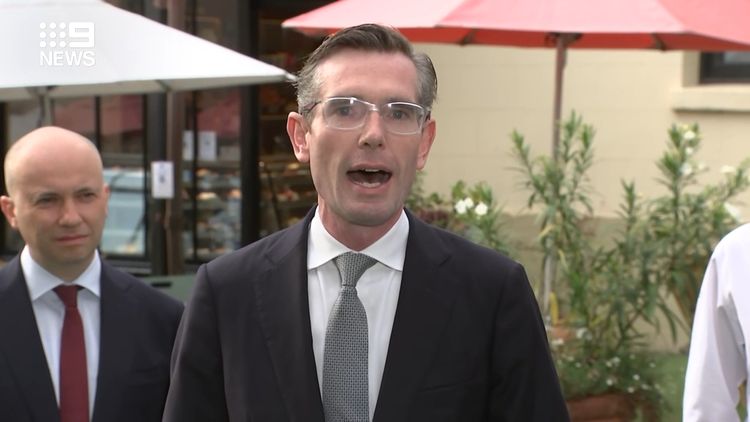 live feed
Romanian doctors sent an open letter titled "a cry of despair" as the country's overwhelmed and deteriorated health care system copes with a record-setting surge of COVID-19 infections and deaths.
The College of Physicians of Bucharest, a non-governmental organisation representing doctors in Romania's capital, said in a letter addressed to Romanians that the medical system has "reached the limit" and that low vaccination rates reveal a "failure of trust" between doctors and the population.
"We are desperate because every day we lose hundreds of patients who die in Romanian hospitals," the letter reads.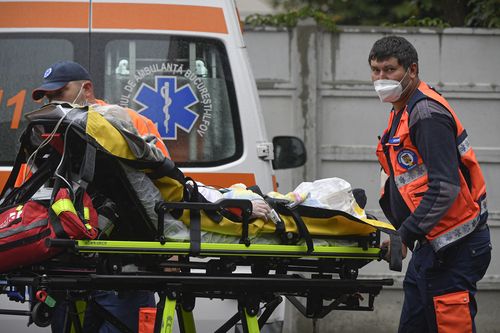 "We are desperate, because, unfortunately, we have heard too many times: I can't breathe.… I'm not vaccinated."
Romania, a country of 19 million people, is the European Union member nation with the population second-least vaccinated against COVID-19.
Just 34 per cent of its adults are fully inoculated, compared to an EU average of 74 per cent.
Despite Victoria setting another daily COVID-19 cases record, Dr Bennett said case numbers were not expected to rise "exponentially".
She said the key to reducing cases was lowering the "reproductive number" – that is, the average number of people each COVID-19 case infects.
"What we need to see, which is a combination of measures of increasing vaccination coverage, the community continuing to implement those measures, such as hygiene, getting tested when unwell, check-in codes, supporting contact tracing, and complying with the social restrictions in place - we should see that reproductive number come under one," she said.
"That's what we want to see, and that's when we'll start seeing case numbers come down. And it's a fine balance at the moment.
"But we don't expect that case numbers are going to rise exponentially in Victoria, but we'll probably continue to see high case numbers for some time, and then expect to see them come down as vaccination continues to increase daily."
Mr Hunt has indicated that even if the TGA approves Pfizer vaccines for five to 11-year-olds, ATAGI's approval would also be needed.
"We take a double green-light approach," he said.
"ATAGI is our advisory body on vaccines and the TGA is our safety regulator.
"They were cautious in assessing the 12 to 15-year-olds - they assessed the data carefully, they made their decision.
"We're rolling that program out now with 690,000 first doses and 190,000 second doses.
"And so we'll continue to follow that medical advice."
Mr Hunt has claimed lower Indigenous vaccination rates were not a matter of "access" to the jab.
"It's very much a question of hesitancy, or confidence," he said.
Mr Hunt said National Aboriginal Community Controlled Health Organisation CEO Pat Turner had given that advice to health ministers.
He said the government's job now was to work collectively with Indigenous leaders and representatives to encourage and boost the take-up of the vaccine.
So far, 57.5 per cent of Indigenous Australians have received at least one dose, while 42.3 per cent have been fully vaccinated.
Deputy Chief Medical Officer Dr Sonya Bennett has welcomed the news Pfizer would apply to vaccinate over-fives.
"As we know, children are less likely to get infected, they are less likely to have severe disease, and also less likely to transmit the infection to others," she said.
"However, as vaccination rates increase in those people eligible to receive vaccination, we will - and, in fact, have seen - increased rates of infection in children.
"So, this is a welcome step, I think, and really serves to further protect children and their families, and schools as well."
Mr Hunt has pointed to two age groups in particular as examples of successful vaccine rollout.
He said 690,000 12- to 15-year-olds had entered the vaccination program in less than a month.
"The figure is now 55.5 per cent of 12- to 15-year-olds that have had first doses," he said.
"But I think, very importantly, the second-dose program for the 12 to 15-year-olds is already well under way."
He said 190,000 12 to 15-year-olds, or 15.3 per cent, had received a second dose.
"At the other end of the spectrum, the 70-pluses have now reached 97 per cent first-dose coverage," Mr Hunt said.
"That must be undoubtedly one of the highest rates in the world. And, in particular, they've already reached 83.9 per cent second dose."
Health Minister Greg Hunt has confirmed the process of determining whether Pfizer vaccines can be given to five- to 11-year-olds is underway.
The Therapeutic Goods Administration has provided provisional determination, which allows for Pfizer to submit their application.
"That will be done on an expedited basis. And so there are then three stages from here," Mr Hunt said.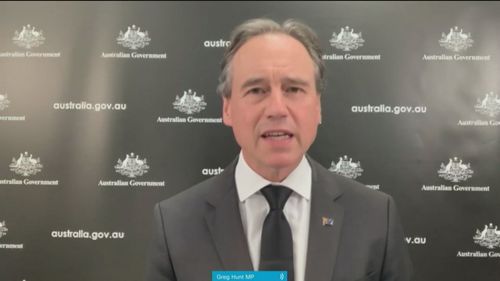 "Pfizer will need to submit its data, which we are hoping will come in the coming weeks. They are working with the CEO of Australian Pfizer, Anne Harris, last week and this week to that effect.
"Then the TGA, which has already begun its process of assessment, will assess the final data.
"And if they provide a green light, the Australian Technical Advisory Group on Immunisation will also do their consideration.
"And if they provide a green light, then we provide the vaccine."
A 45-year-old woman has become the first person in Queensland to be charged for allegedly pretending to be a doctor and issuing fake medical "exemption certificates".
Police have alleged the certificates stated a person is exempt from undergoing COVID-19 testing, receiving a vaccine and wearing a mask.
Gold Coast detectives and investigators from Task Force Sierra Linnet searched a property on Robert Street, Labrador, where a woman was arrested.
A Darling Heights woman was charged under Health Practitioner Regulation National Law with five counts of taking a title indicating a person is a health practitioner.
The woman is scheduled to appear at the Southport Magistrates Court on October 28.
Victoria's coronavirus cases have soared past 2000, with 2297 new infections reported today.
The figure is the highest daily COVID-19 cases any Australian state or territory has recorded since the pandemic began.
The alarming number has crushed hopes the state had already reached its peak and was following a downward trend of COVID-19 cases.
Another 11 people have died from the virus.
© Nine Digital Pty Ltd 2021
CONTACT US
Send your photos, videos and stories to 9News

[email protected]