NEW DELHI: India has reported 14,146 new Covid-19 cases - the lowest in 229 - and 166 deaths in 24 hours, a Union health ministry bulletin stated on Sunday.
The case tally has been pushed to 3,40,67,719 and the death toll climbed to 4,52,124.
As many as 19,788 recoveries have pushed the total number of people who have recuperated from the disease so far to 3,34,19,749, the government said.
The recovery rate in the country currently stands at 98.10%, the highest since March 2020.
India currently has 1,95,846 active cases - the lowest in 220 days - with a dip of 5,786 such cases. Active cases at present account for less than 1% of the total cases (0.57%) - the lowest since March 2020.
India has so far administered 97,65,89,540 doses of vaccine under the nationwide vaccination drive with 41,20,772 doses having been administered in the last 24 hours, the ministry's Covid bulletin also showed.
A total of 59,09,35,381 samples have been tested for Covid detection up to October 16, the Indian Council of Medical Research said on Saturday. As many as 11,00,123 samples were tested on Friday, it said.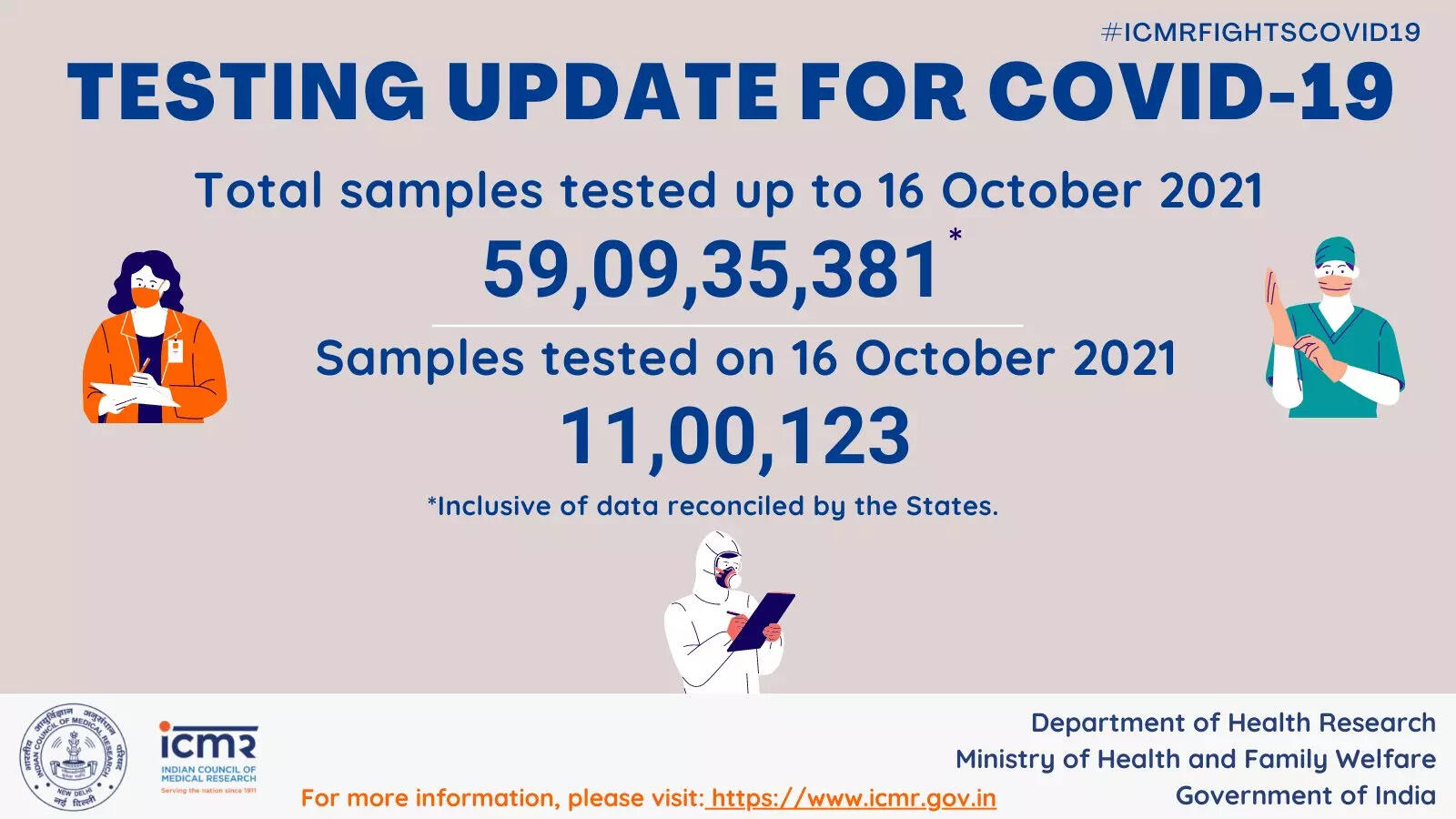 The weekly positivity rate, at 1.42%, has remained below 3% for the last 114 days. At 1.29%, the daily positivity rate has been less than 3% for the last 48 days.