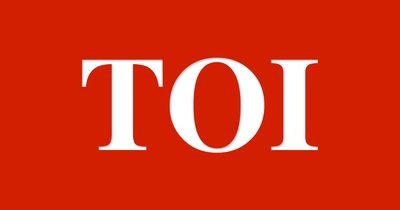 NEW DELHI: Nearly 81% women in urban India and 77.4% in the country's rural area own a bank account that they operate themselves, as per the National Family Health Survey-5 (2019-21), the findings of which were released on Wednesday. Overall, there has been a big jump in numbers, with 78.6% women across India owning bank accounts as compared to 53% recorded in NFHS-4 (2015-16)
The survey also brought out data on how much of a "voice" women have in key household decisions. NFHS-5 assesses this by taking into account how many married women usually participate in three household decisions - healthcare for herself, making major household purchases, and visits to her family or relatives. NFHS-5 data shows that most women participate in these decisions and the percentage is quite high at 91% in urban India and 87.7% in rural parts.
The all-India percentage is 88.7% and is an increase over 84% in 2015-16. In terms of property ownership, there is still a long way to go even though there is an overall increase from 38.4% in 2015-16 to 43.3% in NFHS-5. Clearly the percentage of women owning a house and or land alone or jointly with others remains low. A notable fact here is that a much higher percentage of women in the country's rural part (45.7%) have a property in their name compared to women in urban India (38.3%).
Women having a mobile phone that they themselves use has also gone up with 69.4% women in urban and 46.6% in rural India using a phone of their own. Overall, there has been an increase of 8% over the two NFHS periods from 45.9% to 54%.
It also showed how many women aged 15-24 years use hygienic methods of protection during their menstrual period - it is 89.4% in urban India and 72.3% in rural parts. Overall, compared to 57.6% women using hygienic methods of protection during menstruation in 2015-16 as per NFHS-4, 77.3% women use locally-made napkins, sanitary napkins, tampons and menstrual cups.

FacebookTwitterLinkedinEMail